Equip Managers to Serve Fast Paced Teams
No quod sanctus instructior ius, et intellegam interesset duo. Vix cu nibh gubergren dissentias. His velit veniam habemus ne. No doctus neglegentur vituperatoribus est, qui ad ipsum oratio. Ei duo dicant facilisi, qui at harum democritum consetetur.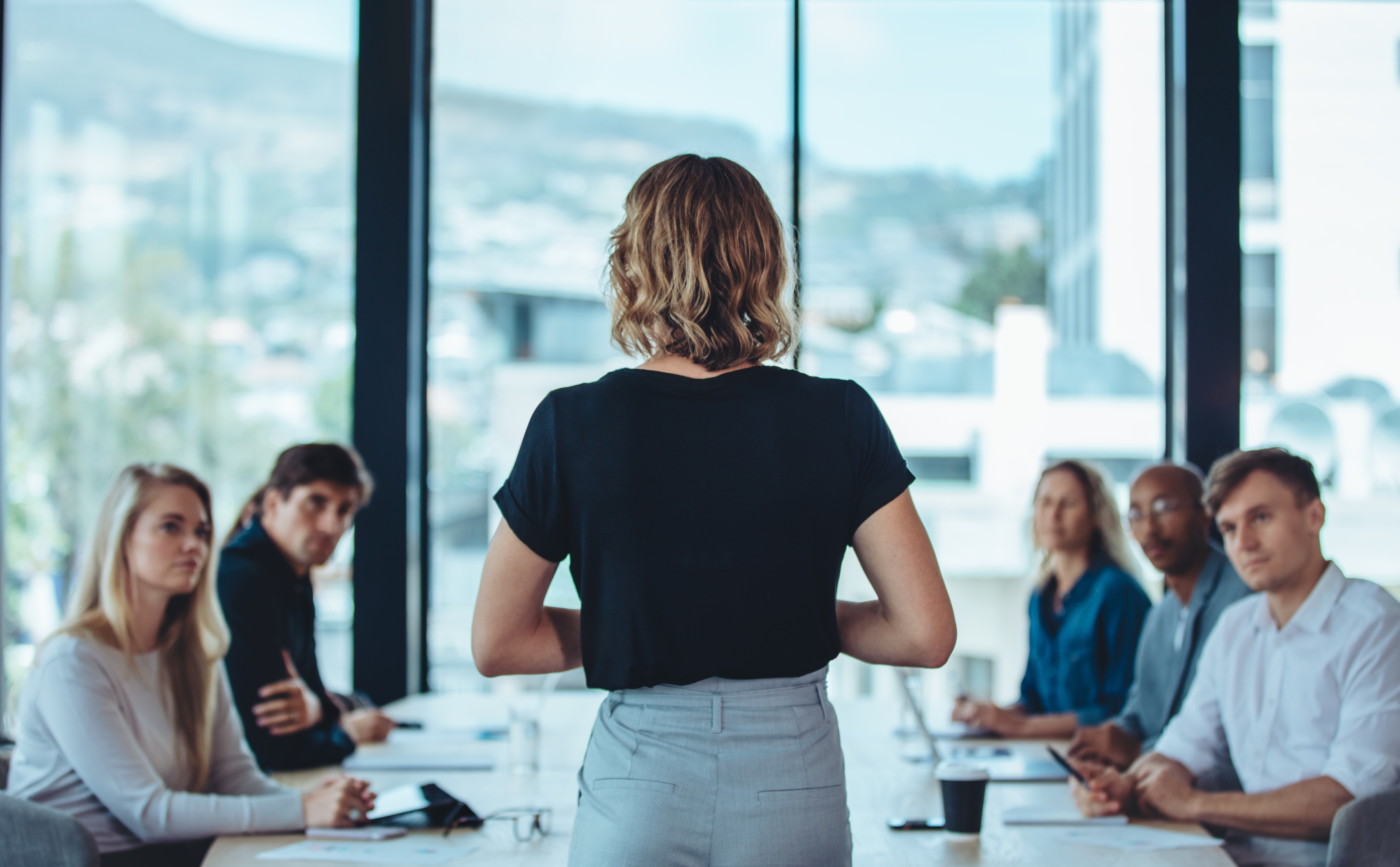 Have you heard the phrase, "People don't leave jobs, they leave managers."? That statement is even more true now after a great awakening took the workforce by storm in 2020 and 2021. Skilled employees are far less likely to stick around when a manager sucks.
A sucky manager doesn't always take the form of some high-strung, egotistical control freak. Actually very nice, accommodating, and otherwise likable people can also turn off employees if they don't manage their teams well. That's because great managers are essential for guiding synergy among people with diverse skill sets and personalities. But in a fast-paced, high-growth, company managers with very good intentions can end up failing the individuals that report to them.
TaskHuman coaches can support a manager overwhelmed with the rapid pace and external demands to set up a functional system for effectively managing their growing team, one that gives them and their direct reports peace of mind.
Relieve Pressure with Prioritization
Team members that work for departments of high-growth companies can experience a level of chaos that comes with the momentum. There are many different goals being thrown at them, and it seems like everything needs to happen right away. With 10 different pressing deadlines, even the most dedicated employee will begin to break down under stress. What's missing is the manager's ability to prioritize goals and communicate those priorities to their teams.
TaskHuman management coaches can help managers prioritize strategically, which immediately takes the pressure down a notch for everyone. An experienced management coach can work 1:1 with managers to filter the vast amount of information coming their way from above and below. The manager can reach their coach at critical times where prioritizing errors are often made. A classic example: managers headed by entrepreneurial CEOs often mistake the founder's brain dump for their marching orders. Instead of passing multiple 'ideas' down to their department as immediate deliverables, managers can practice (with the help of their coach) streamlining top-down feedback into their current strategy. Managers can learn to maintain a level of consistency in their team communication that will keep everyone focused on the most important goals and minimize the chaos felt among players.
Coaches are also on hand to work with individual employees that are working at rapid speed to master prioritization. Steven Covey listed prioritizing as the third most important skill in his world-famous book, The 7 Habits of Highly Effective People®. Yet it's rarely taught to us outright, and managers can overlook these areas to improve their teams. TaskHuman coaches can help employees develop a plan to attack their workload efficiently and effectively. They also provide a second personalized level of accountability when their manager isn't able to follow up. Busy employees can work with their coach in non-traditional hours that fit their schedule, and very soon kiss goodbye missed deadlines and the stress of being behind.
Reduce Friction
Inevitably, the synergy in a fast-paced team can at times lend itself to friction. Like a race car that grazes the guardrail on a sharp turn, sparks can fly, especially when teams need to pivot or a new project is introduced. TaskHuman coaches are on hand to assist both the manager and the team members during times of friction so that everyone makes it to the other side, with valuable experience to show for it.
Coaches can empower a manager to handle team conflict effectively. Conflict management is another soft skill neglected by universities and team leaders to the detriment of professionals in every industry. Many people struggle with the way they manage conflict in their personal lives just as much as professionally. TaskHuman coaches know all about conflict, both it's snares and it's potential to sharpen a team performance. Coaches can help managers of teams to avoid unnecessary conflict that doesn't assist productivity. They can also teach managers the skills needed to support constructive conflict when it comes up as well as how to maximize its benefits.
Succeed with Systems
Coaches can help managers and new leaders to implement recurring tasks and optimize them by bringing in systems that save time and mental energy. TaskHuman coaches have many years of experience leading high-functioning teams. They can steward new managers in the many areas that demand their attention from the complexities of project management to team building and tracking productivity. Without a set of processes and systems to rely on, new managers and managers at large can end up wasting tons of valuable time with mistakes, inefficiencies, and slow buy-in. It can take weeks or months to accumulate systems haphazardly, whenever tasks surface as repetitive or are especially impacting.
On the TaskHuman platform, there is a coach to fit each unique managerial construct, and managers can find one or several mentors that meet their needs. TaskHuman coaches can offer invaluable advice on implementing systems that spur productivity and create breathing room for the manager to think clearly. This might include suggesting certain KPIs and frameworks for sharing and assessing information. It can also include helping managers of teams identify areas where they can automate tasks. Automation ensures that the critical tasks actually get done!
Even though the company's engine seems to be moving at the speed of light, managers are doing what matters. They're regularly checking in with employees individually, gathering objective feedback, setting up group activities, celebrating wins, and simply observing their team at work. The TaskHuman management coaches are there every step of the way to guide and support new leaders on their rise to top-level achievement.
Lasting Rewards
Help your managers be everything they wanted to be when they accepted their position within your company. With TaskHuman, you're giving them a lifeline to top-level leadership and management coaching, and a tool to holistically support their individual team members. Your managers can unlock their highest levels of success, make the process repeatable, and avoid burnout at the same time.
Other Resources
Check Out Our Reading Room
Aya Miklos' Near-Death Experience Renewed Her Reason For Living
Aya Miklos loved her first career in fashion—until she almost died. It gave her opportunities to rub shoulders with "beautiful people" and live a life that was Instagram perfect. But…
Embrace These Practices To Become Who You Want To Be
As we grow older, our identities change because we incorporate new things into our lives and let others go. Often, as humans, we like to label what we bring in (and let out)…
Hear Dave Korsak CFO from the California Rural Legal Assistance, Inc.(CRLA), shares his story on how TaskHuman has helped not only him but his company's employees' wellness throughout the pandemic and connect them 1:1 to specialists to help!…